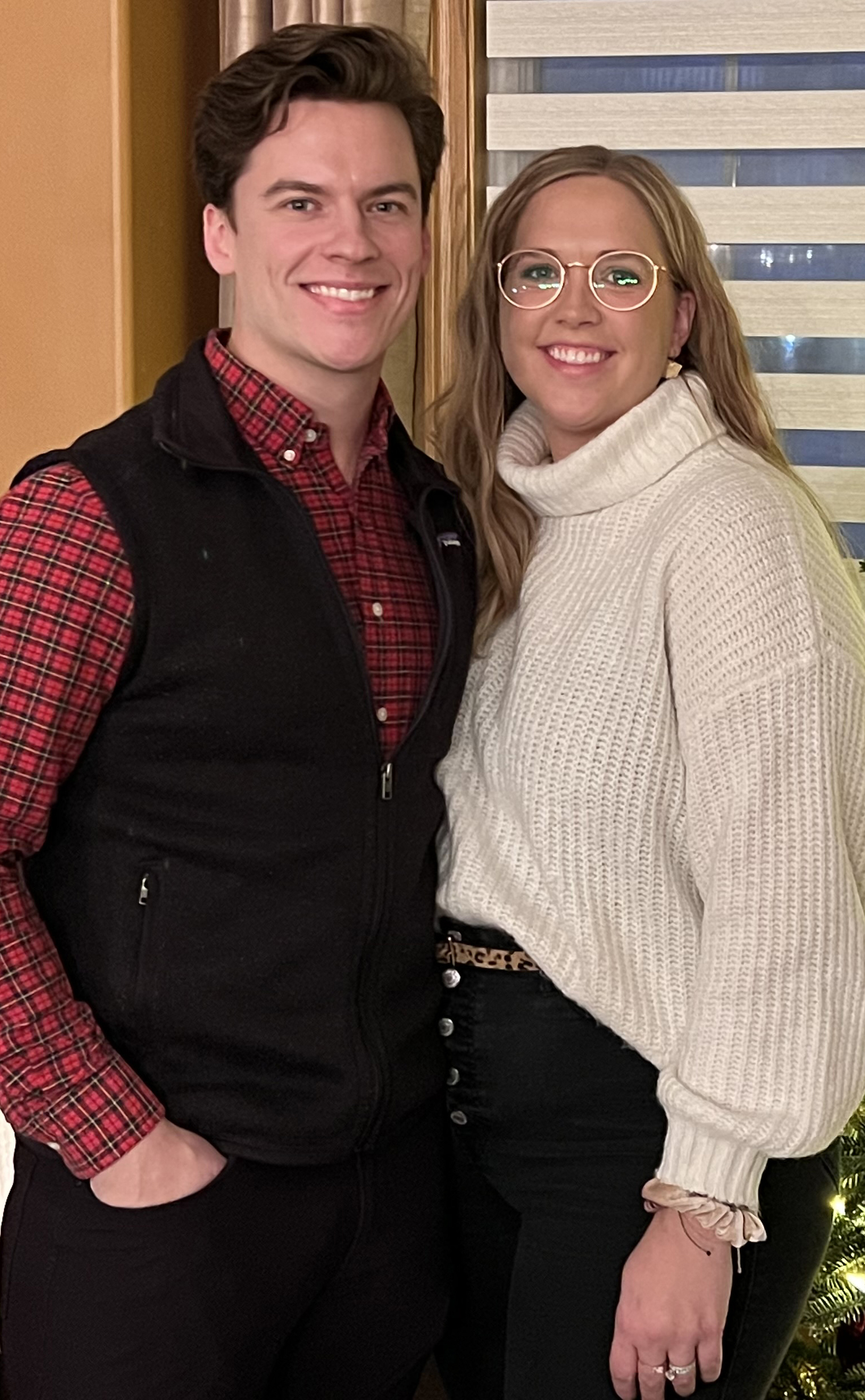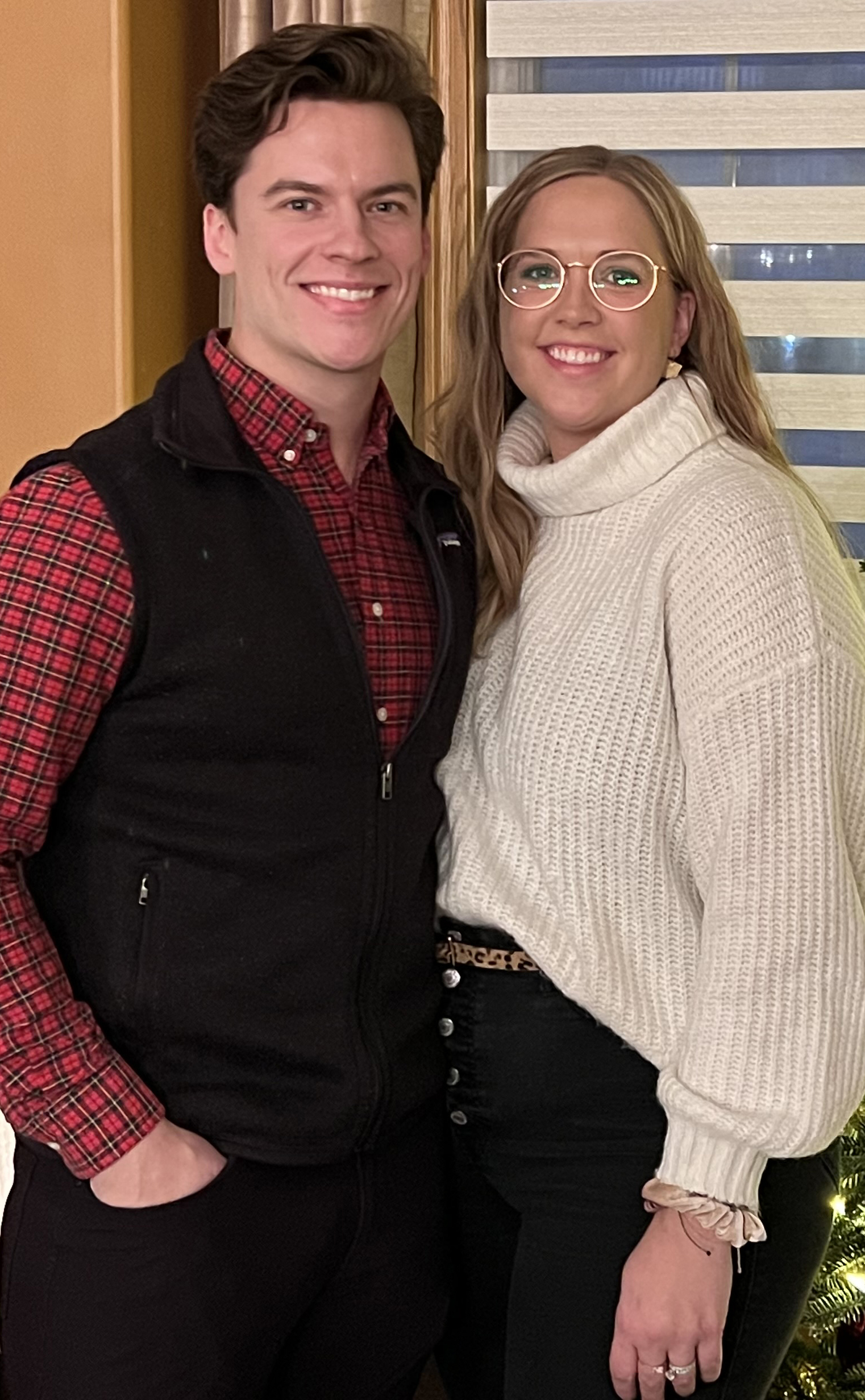 When did you start working at Call of Freedom? And what is your personal and professional journey that led you here?
I started working at Call to Freedom in September of 2020.
Prior to working at Call to Freedom I worked with children with autism at a pediatric clinic in Woodbury, MN. My husband got a job offer which led us to Sioux Falls, SD. Both of our families currently live here. I was struggling to get full-time employment when we first moved back due to COVID occurring shortly after and lots of places going on a hiring freeze. I pieced together various PRN occupational therapy positions. I saw this position came available at Call to Freedom. I did my research and I thought that it was a really unique setting for an OT. I applied, thinking there is no way I will get hired.
At first, I did not know I was being called to CTF but as I have worked at CTF- I have started to see that I was called here for a reason and that God put this opportunity there for me at the right time. I am so blessed to work for an organization like CTF. I always thought I would stay in pediatrics but I opened my eyes to whole new area of OT and I love it. I also get to still use my pediatric background by working with the youth at CTF and the children of survivors.
What is your position at CTF & why is it important to the mission?
I am the Director of Program Development and Occupational Therapy. I am an occupational therapist, and I do provide direct occupational therapy services–mostly to our youth clientele. And then I also work with some of the mothers at Marisa's House that are in the process of reunifying with their children or currently have their children in their custody.
And then the program development side is really just working closely with other individuals to hone in on our stats. I look at the impact of our services and organize that data to be represented for funding requests. I also look at the need and where there is opportunity for new program growth.
I believe all of the positions are extremely vital to the mission of CTF. Specifically more to my role as an OT, I am able to assist clients in developing skills in their daily life in order to live more independently.
Why do you believe in the mission of call to freedom?
I believe in the mission for many reasons, but I would say that I love that I get to utilize my occupational therapy skills and be able to teach clients daily life skills to assist in the client in living more independently. I love that the foundation of the organization is that it is a faith-based organization and that our hearts are to serve. And I think that's a really unique opportunity within an organization. I've just always known that I've wanted to serve and I think everyone that works for Call of freedom and even our community partners and our amazing volunteers that really the heart of Call to Freedom is to serve.
I would say the other reason is that CTF is a place where we can be a voice and an advocate for those that maybe don't feel like they have a voice right now. We're showing them that they do have a voice and being that for them kind of in the meantime.

What is a moment that sticks out to you from your time working here or why do you feel like it's meaningful?
I have a lot of great memories, specifically with clients. But more specifically, what sticks out to me in my time here is the culture of the organization. My husband and I had some difficulties in our latest pregnancy and then I ended up having our son six weeks early. It really speaks to me how the organization supported me and showed me love and support during that really difficult time in our lives. This organization really cares about their employees and very family focused. And so I would just say that love and support I felt during that time has been what shows me the meaningful work of the organization both to our clients and all the employees.
What is a fun fact about yourself?
I do not like the feeling of newspaper and some types of cardboard- cannot touch it. The joke is I went into occupational therapy so I can assist myself in my sensory aversions.