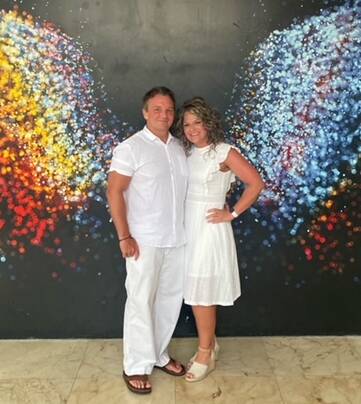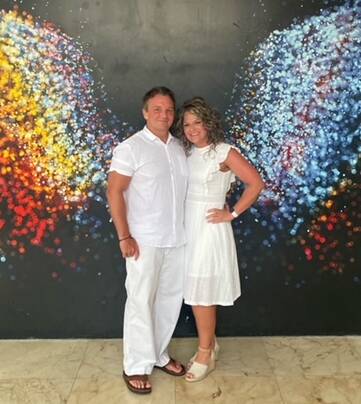 When did you start working at Call of Freedom? And what is your personal and professional journey that led you here?
I started working at Call of Freedom in March of 2021.
My experience that led me to work at Call to Freedom professionally and just faith driven. I would say professionally, I had been doing sales for a couple of different companies here in Sioux Falls for 12 plus years and had been fulfilling my kind of my purpose in life through volunteering.
I knew I wasn't going to be working in sales the rest of my life, but I was able and had the privilege and opportunity to volunteer on the events committee and several other different areas here at Call to Freedom. I think knowing that I could be able to serve through that volunteer capacity was the biggest thing. And just again, hoping and praying that eventually there would be an opportunity, you know, maybe here at this organization or in another, you know, capacity of just being able to have a purpose in life, being able to come to work every single day and not having it being a job, but actually being, you know, just being a career and knowing that we can help make a difference, was, was huge to me. Two years ago, Becky Rasmussen reached out to me and said, hey, this position is opening would love you to apply.
What is your position at CTF & why is it important to the mission?
My current role is Managing Director of Development & Community Engagement. I oversee all the volunteers that walk through the doors–through the application process, all the way to vetting them into the different volunteer opportunities.
And then I also do speaking engagements. So community awareness presentations. I go out to the community and share what we do and what call to freedom is. Then the other piece of it is I do all the events. So that could be the internal events that call to freedom puts on or any fundraising events that other community partners or volunteers wanting to put on for Call to Freedom.
I think the biggest purpose of my role is, again, that community awareness, so being able to share with the community of who we are, what we do, the people we serve. And being able to, you know, give our clients a voice through, maybe just sharing different opportunities that we are able to provide for our clients. I would say is probably the biggest purpose in the mission piece of my role.
Why do you believe in the mission of call to freedom?
I think every person deserves a voice. And a lot of our clients, I don't think have been able to have their own voice. So the biggest purpose that I am here is if we can, if I am able to, if we as an organization are able to help a survivor from start of their journey to helping them through their whole entire journey. I feel like that's the, the biggest purpose and reason that we are here, you know, as an organization.
What is a moment that sticks out to you from your time working here or why do you feel like it's meaningful?
I think one moment this is actually before I came on staff, I had been attending one of the breakfasts. I think it was in 2017. It was my first CommUnity Breakfast. I didn't really know what I was getting into or what the event, you know, exactly was. That morning I heard from Survivors that have walked through the doors of Call of Freedom. They shared what this organization and what we do here to help them through their whole entire journey. It was a blessing to hear.
I don't work directly with the clients but just hearing the successes, hearing their stories and some of their journeys of where they have been at to where they are today is just amazing. It is an amazing opportunity to work for an organization like Call to Freedom.
What is a fun fact about yourself?
I played volleyball at USF for several years and was awarded athlete of the year. I also can touch my tongue to my nose.