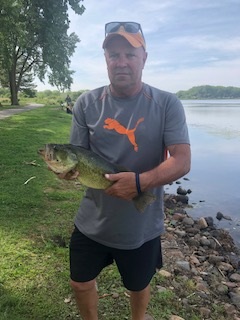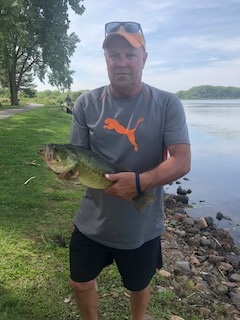 When did you start working at Call of Freedom? And what is your personal and professional journey that led you here?
I started working at Call of Freedom in May of 2019.
I had worked with the Department of Corrections for several years, and we were putting together a conference. I called Becky at Call to Freedom to present about human trafficking. I think that was in 2016. I think she was just getting started. Her presentation led to connecting with Becky and Call to Freedom where then I joined the East River Human Trafficking task Force team on, on the youth component. Eventually the youth navigator position came available and then I applied for that and got that which would have been about four years ago.
What is your position at CTF & why is it important to the mission?
My role has changed over the course of the years. I've always worked with youth but at this point, I do youth presentations at schools, treatment centers, and youth groups on social media, healthy relationships and sex trafficking for seventh through 12th grade. We also present to elementary kids. We have 3rd, 4th, 5th and 6th grade presentations that we do as well.
I think my position was created at Call to Freedom just due to past clients talking about that the youth need to be aware of what's going on. Some of our clients did not have that luxury when, situations started happening with them. My role plays into the awareness piece and trying to prevent things happening to our youth.
Why do you believe in the mission of Call to Freedom?
You know, I like the mission as far as where my position is–the prevention stuff and education stuff. I get to not only present to staff at different facilities, but just to get out and interact with people and share different things that are going on in the state of South Dakota as far as trafficking and exploitation. And definitely with youth as social media has taken off and can be very dangerous for our kids now.
What is a moment that sticks out to you from your time working here or why do you feel like it's meaningful?
Oh, there's a, there's a few different moments. I think a lot of them have to do with different interactions with different kids. Some of them that I have done presentations with on numerous occasions and just that connection that you can make. Also going into a school or treatment center and connecting with the youth during the presentation. Then when you're leaving that building, it makes you feel good.
What is a fun fact about yourself?
A fun fact. I'm not sure. Well, I spend a lot of my time joking or scaring people. One was Halloween where we set up a few staff to get scared during the Halloween season. So I enjoy doing that. I enjoy interacting with people.
Going fishing, biking, golfing are different things that I like to do.