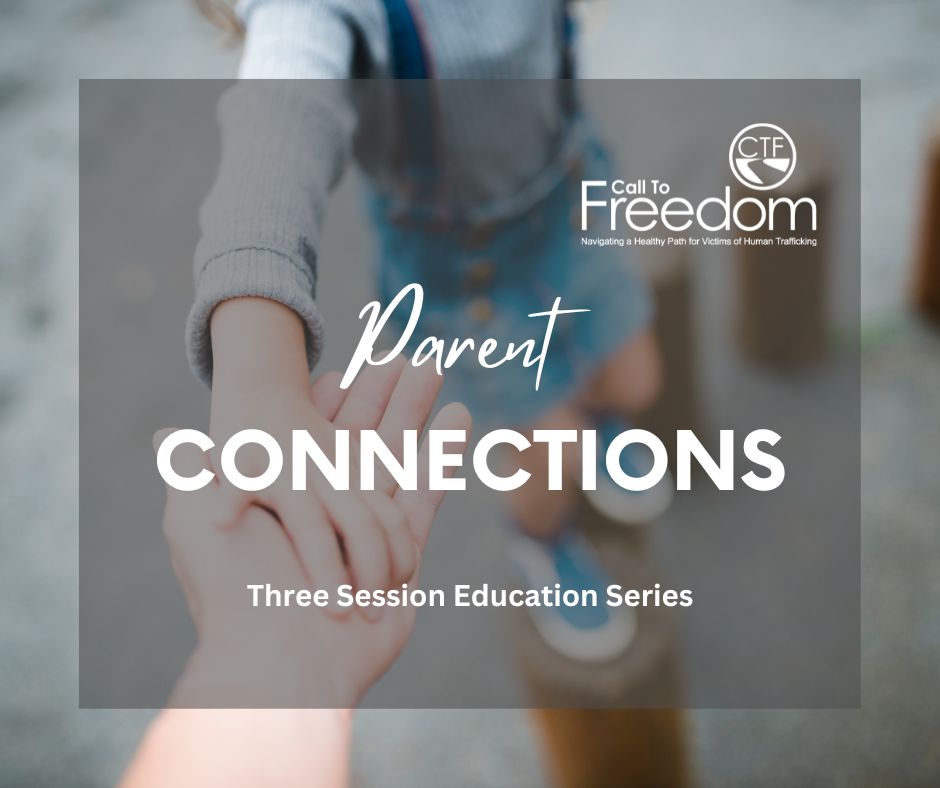 Parent Connections Session 1
This FREE education series is for parents, guardians, family members, and support systems who want to become advocates for the young people in their lives. We want to teach you how to protect your loved ones by engaging them in tough conversations and providing support in the midst of exploitive situations. Throughout this series we will focus on 3 topics: Human Trafficking, Social Media Exploitation, and Providing Support. Sign up today for Session 1!
Session 1:  Human Trafficking (April 11, 2023) – Our youth can be lured into trafficking many different ways but we are often missing it because we are mislead by what we see on TV. In this presentation, we will go over what human trafficking is and what it actually looks like in South Dakota. Call to Freedom staff will discuss trends among youth victimization and some signs to be aware of with your loved ones.
You can attend any or all of the sessions. If you can not attend in person, a virtual option is available. At the end of each session, there will be time for discussion and trained Call to Freedom staff will be available for individual questions or concerns.